RIGHTEOUSNESS QUOTES
quotations about righteousness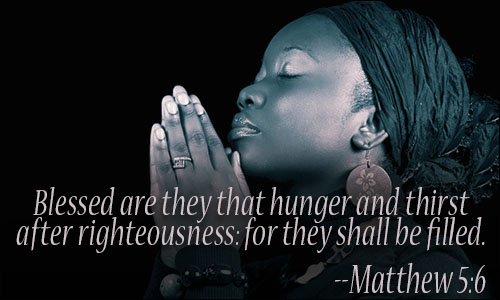 Righteousness is the God-given ability to stand in the presence of God without any sense of guilt, condemnation, shame, or unworthiness and to stand in the presence of Satan without any sense of inferiority, weakness, fear, or cowardice. Righteousness is to be legally brought into a right relationship and standing with God that will last forever. Righteousness is part of our salvation in Christ and rests upon God's act of justification, where he legally declared us free from the penalty of sin and judicially delivered us from everything that stands in the way of us being declared righteous.
TIMOTHY ROWE, The Magnificent Goodness of God and How It Will Transform Your Life
10 likes
---
More evil gets done in the name of righteousness than any other way.
GLEN COOK, Dreams of Steel
8 likes
---
Blessed are they that hunger and thirst after righteousness: for they shall be filled.
JESUS, Matthew 5:6
8 likes
---
Any Sodom could be saved by ten righteous men.
HORACE MANN, Thoughts
4 likes
---
If you don't have a righteous objective, eventually you will suffer. When you do the right thing for the right reason, the right result awaits.
CHIN-NING CHU, The Art of War for Women
2 likes
---
The humblest citizen in all the land, when clad in the armour of a righteous cause, is stronger than all the hosts of error.
JOHN DOS PASSOS, The 42nd Parallel
1 likes
---
We do not become righteous by doing righteous deed but, having been made righteous, we do righteous deeds.
MARTIN LUTHER, "Disputation against Scholastic Theology"
1 likes
---
No, no, we are not satisfied and will not be satisfied until justice rolls down like water and righteousness like a mighty stream.
MARTIN LUTHER KING, JR., "I Have a Dream" speech, August 28, 1963
1 likes
---
If a man perfectly righteous should come upon earth, he would find so much opposition that he would be imprisoned, reviled, scourged, and in fine crucified by such, who, though they were extremely wicked, would yet pass for righteous men.
PLATO, Plato's Divine Dialogues
1 likes
---
Condemning others as bad or sinful is a way to feel righteous. Such a feeling is a powerful mood alteration and can become highly addictive.
JOHN BRADSHAW, Healing the Shame that Binds You
1 likes
---
Passive righteousness tells us that God does not need our good works. Active righteousness tells us that our neighbor does. The aim and direction of good works are horizontal, not vertical.
TULLIAN TCHIVIDJIAN, One Way Love: Inexhaustible Grace for an Exhausted World
1 likes
---
If I pursue righteousness, I will not attain righteousness; but if I give up on trying to be righteous and rather look to Christ by faith, righteousness will be produced in my life as a natural byproduct of my relationship with Him.
TY GIBSON, "95 THESES For the Continuing Reformation", Adventist Review, November 16, 2017
1 likes
---
In this the children of God and the children of the devil are manifest: Whoever does not practice righteousness is not of God, nor is he who does not love his brother.
BIBLE, 1 John 3:10
1 likes
---
Jesus is coming soon, morning or night or noon;
Many will meet their doom; trumpets will sound.
All of the dead shall rise; righteous meet in the skies;
Going where no one dies, heaven-ward bound.
R. E. WINSETT, "Jesus Is Coming Soon"
1 likes
---
Seeking Heaven through righteousness is not seeking righteousness, but something else;--it is not loving goodness for goodness' sake, but for its rewards.
E. H. CHAPIN, Living Words
0 likes
---
God imposeth no Law of Righteousness upon us which He doth not observe Himself.
BENJAMIN WHICHCOTE, Moral and Religious Aphorisms
0 likes
---
Men keep on the path of righteousness only because the road to the Devil is not yet paved.
ABRAHAM MILLER, Unmoral Maxims
0 likes
---
Many have been deceived by outward appearances and have proceeded to write and teach about good works and how they justify without even mentioning faith.... Wearying themselves with many works, they never come to righteousness.
MARTIN LUTHER, The Freedom of a Christian
0 likes
---
The unrighteous are condemned by themselves before they are condemned by God.
BENJAMIN WHICHCOTE, Moral and Religious Aphorisms
0 likes
---
In the case of man, righteousness is adjustment to God, and an articulation with man based upon that adjustment. Are you a righteous man? Am I a righteous man? Are you righteous? Then, if so, wherein does your righteousness consist? That your whole life is adjusted to God, and is moulded by that adjustment. This is righteousness.
G. CAMPBELL MORGAN, Winona Echoes: A Book of Sermons and Addresses
0 likes
---